Sometimes, you just want to get away, to escape your life and get caught up in a world where the only things that matter are the good feelings of the heart, body, and sex organ. Sometimes, you just want to read about something different and special. Something that will make you say "if only it was me" while you are reading it.
"James and Ellen, Together at Last" , by Stephen Olander  is one of those reads.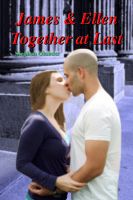 Blurb-James and Ellen had been waiting for a year until her divorce was final. Now they can be together and discover more about each other besides their love. (M/F, M/M/F) 
Most people would consider James and Ellen as wild. Ellen is a woman in control, completely certain about what she wants in the bedroom, finding her perfect match in James. Their intimacy is intense, unbridled. They aren't afraid to go there at all!
Let me tell you, the things found in this book would make the average freak blush, yet they'd secretly tell you that they would do just about anything to get a chance to play either James or Ellen for a day.  When I say these two "take it there", I mean it! Everything that you could imagine a lover succumbing to on a mission to please their lover, and themselves, is contained within this book. 
Open it up for back-to-back sessions of raging sex that only a wickedly, erotic mind could come up with.
~~~~~~~~~~~~~~~~~~~~~~~~
The heat continues to rise when Ellen goes where she, nor James, has ever gone before, and they both end up loving it in book 2.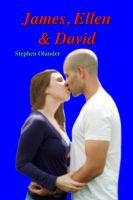 Blurb-A special rendezvous between James, Ellen and David (M/M/F) 
This series makes for perfect reading if you want to get hot right now. It is written in a way that the reader never feels bogged down with complicated questions and scenarios. Stephen Olander gives you two quick and stimulating reads, when all you really want to do is get to the orgasm.
Find both books only on Smashwords.